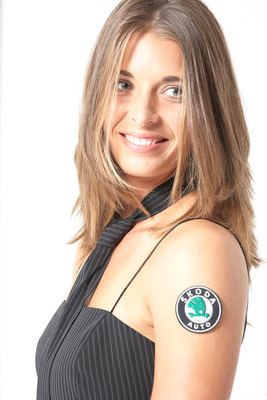 There is nothing sexier than a female tennis player with a sexy accent. Petra Cetkovska, The Czechian Assassin, is one of those women. She lives in France but speaks with that curiously sexy Czech accent.
She has been a professional since 2000 and is set to turn 27 in a few months, so why recognize her now, you ask? She has never won a WTA tournament but she has shown us she can beat anyone. She upset Li Na in New Haven a few months ago and Ana Ivanovic.
You will be thanking me later in the year when you notice her name scroll across the ESPN scoreboards.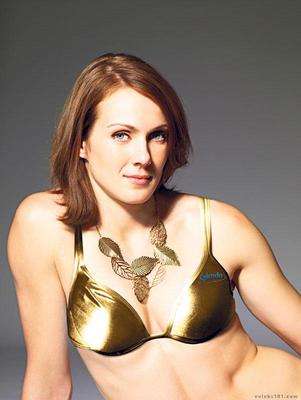 No one loves Kelly Sotherton in Great Britain. Not her coach, teammates or the press. Following an injury to her back after the 2008 Olympics, where she won a bronze medal in the Heptathlon, she has been doing everything she can to bring home a gold medal for herself and, most importantly, her country.
She has a story that we all want to read about. If she wins a gold medal in 2012, she will have her rise to the top. It is fate. She is the blindside of the Olympics and everyone loves a good story to cry about. This could be hers.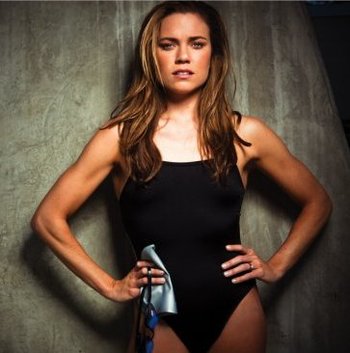 How many gold medals can Natalie Coughlin win before she finally hangs up the swimsuit?
All she needs to win in 2012 is two. That is the magic number for Natalie to become the most decorated female athlete in U.S. Olympic history. That is not just swimming—she only needs one more to take that title.
She has the talent, now all she needs are the medals.
When it comes to track cycling, Vicky Pendleton is one of the best of all time. She has more gold medals than Lil' Wayne, and she has earned them in the past few years, including in Beijing for the 2008 Olympics.
Her star is on the rise, especially for an Olympic year, so be ready for her before she breezes right past you in her super speeder. She also knows how to work them tights.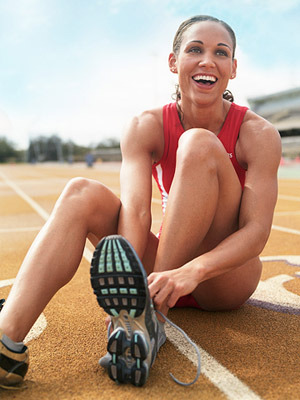 If you thought pole vaulting was the toughest sport in the world, you ain't seen nothing yet.
Lolo Jones is one of the best in the world in the hurdles because she can run fast and jump over obstacles at the same time. Sounds easy? You try doing it sometime. I can bet you will not even be able to jump over one of those hurdles let alone do it in a race.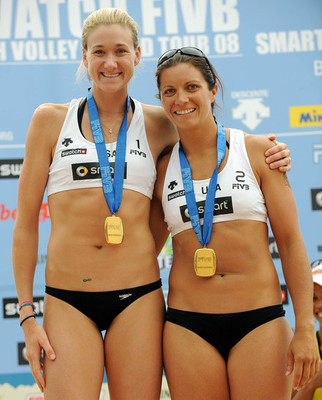 There has never been, nor will there ever be, a better pair of beach volleyball partners than Misty May-Treanor and Kerri Walsh. They took domination to a whole new level in 2008.
They will be underdogs going into London in 2012 however, thanks to a duo from Brazil. But that is nothing to be ashamed about. They had not played together for two years before reuniting this past year. They will be just as good as they were in Beijing, and to think otherwise, well, that just makes you silly.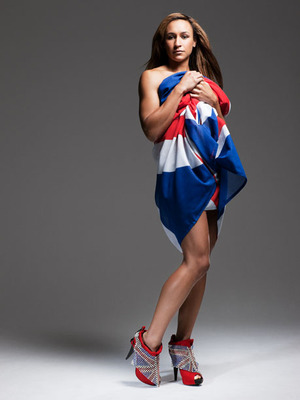 Can you name the one person who has been the world's highest rated heptathlete for the past three years?
Yep, Jessica Ennis has been the No. 1 ranked heptathlete since 2011 and should carry that momentum into London next summer to capitalize on her skills and nab the gold medal. She will have some stiff competition, but with her incredible three-year run she is having, she should have no problems.


If you like this please Link Back to this article...